Activities that Senior Living Communities Offer that Help Your Loved Ones Stay Healthy
If you're searching for a senior living community for yourself or a loved one, there are a number of things you need to look into. These include safety, amenities, access, available space and more. When we talk about amenities, these also include the activities they offer for seniors to partake in. Some of you may be thinking, activities are secondary; this is not so.
Our elderly loved ones need to stay occupied and engaged, just as much as anyone else if not more so. Apart from this, there is adequate research that states both physical exercise and social activity are both extremely important. This is both by way of insuring healthy aging as well as for prevention of age-related disease.
Activities at Senior Living Communities
One of the advantages of a well-established and reputable senior living community is the fact that they organize and provide residents with numerous activities that help them stay healthy. We're going to give you a sense of some of the things we do for the elderly residents at AvantGarde Senior Living & Memory Care in order to help them remain healthier and happier.
Social Activities
Socializing is extremely important for human health. This is not just so for seniors but for literally anyone. We offer our residents ample opportunities to socialize, whether it is over a TV show or a cup of tea in our common areas, a planned social gathering in the form of a barbecue, movie night or an evening of games for the residents.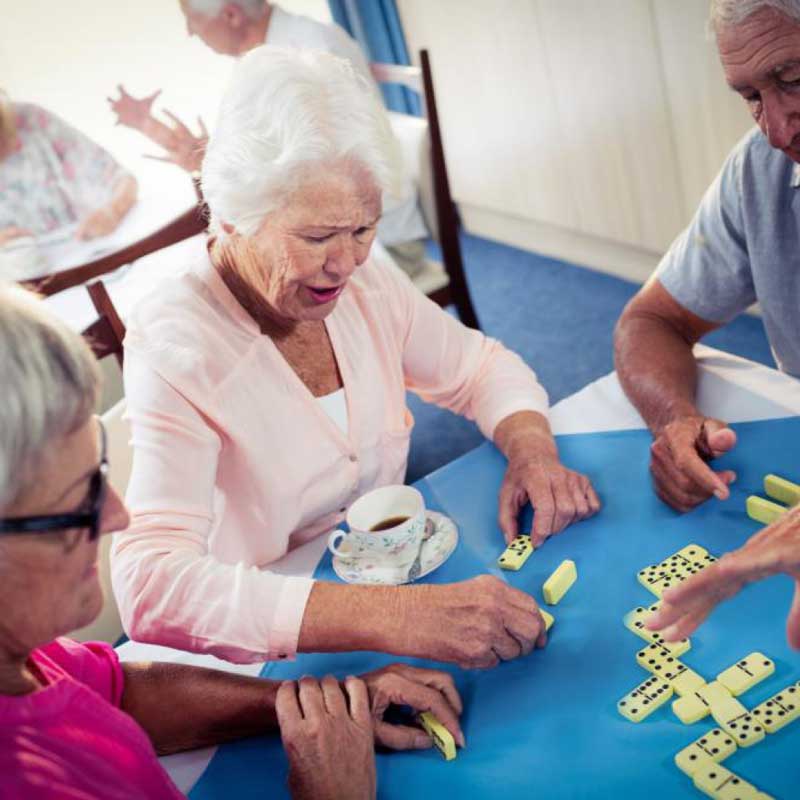 Our shopping excursions and other such planned trips also allow for mixing, mingling and making new friends. All this is important as socializing is what helps us feel less lonely and more satisfied.     
Physical Exercise
Being an important aspect of health for the elderly, we offer our residents ample space for any needed physical exercise. Our space allows seniors to partake in light aerobic exercise as well as the chance to partake in other physical yet non-strenuous recreational activities such as mini golf or mild aerobics as well as a simple stroll.
Regular and planned outdoor excursions also allow for exercise and physical activity.   
Intellectual Stimulation
It is also important to offer activities that do not involve physical strain or social engagement but are more centered on intellectual recreation. We offer our residents games to play such as puzzles and brain teasers as well as intellectually stimulating group activities including games like chess. We also have a VR station for residents who are comfortable with digital recreation.
Winding Down
It is important to make sure that our senior loved ones have access to a well-balanced set of activities and means of recreation to help them stay physically and mentally healthy. If you're still curious about other amenities that we offer at our senior living home or want to know about our additional facilities and services, feel free to get in touch with us today. Till next time folks!