Ways to Help Elders Transition From Home to Assisted Living
If your senior loved one is nervous about moving to an assisted living community. You can take steps to make the move go well and help them settle into their new homes.
Here's how you can make the move easier:
1. Let Them Be Independent When Possible
No one likes to have their independence taken away from them—not even your elderly parents. It's natural to want to look after them and to do things for them. As they experience cognitive decline and become physically weak, they'll take a while to complete the simplest tasks but instead of rushing them or doing things for them, be patient and let them do things themselves.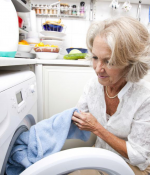 Being too protective is actually counterproductive; you'll make them feel like they don't have the capabilities to do things themselves. Don't stop them from doing tasks they can do. Let them take all the time they need, just make sure you provide assistance when it's needed.
2. Convince Them to Engage in Activities
Most assisted living communities will offer many activities for your elderly loved ones to participate in. Elderly people that aren't happy about moving to a senior living community may show some resistance to engage in activities.
Despite their dismissive attitude, you should coax your loved one to participate in activities. It'll help them adjust to the community life and make friends. These new friends can make the transition a lot easier.
3. Bring Along Their Favorite Items
To make their apartment feel like home, fill it up with things they love. Bring along their photo frames, their favorite sheets, blankets, etc. Set their new room up like their room back at home.
Seeing familiar items around the place will help them settle down faster.
4. Visit the Community Frequently Before the Big Move
When you've decided what senior living community best suits your needs, take your loved ones to it as often as possible to help get acquainted
Make them feel comfortable about moving to a new place by getting acquainted with other residents and the staff members.
Take them to events and meals so they are aware of the layout and the activities that go on in the community; this way their new home won't feel so foreign.
AvantGarde Senior Living in Encino welcomes your elderly loved ones. We provide all kinds of amenities that we know your senior loved ones will love! We have a thriving community of elderly individuals that provides luxurious housing areas for your elderly loved ones.
We offer seniors a range of amenities including an onsite movie theatre, pool table, hair salon and even an 8-hole putting course! Our facilities were designed to promote social engagement and to give your loved ones the care they deserve!
With all the amenities we offer and the care provided by our trained staff, you can rest assured that your elderly loved ones are never lonely.
Contact us at (818) 881-0055 for more information.