Elderly Communities Help Enable Elderly Lives: Why are Assisted Care Communities Better?
While the idea of retirement sounds nice and comforting, it's not as euphoric as it feels. In fact, according to a retirement planning coach, people often mistake the joy of being retired with finding fulfillment in life after retirement.
Although, the initial, "I am a free spirit! No work for me anymore!" high is exuberating; it can be short-lived if elderly lives aren't enabled the right way.
As a result, many seniors are subjected to a lack of social interaction and life purpose, which might lead them down the path of depression and despondency.
This is where assisted care communities come in!
What are Assisted Care Communities?
With over 15,800 across the U.S., assisted care communities are establishments that provide for appropriate medical and personal care for elderly people that need it.
Why are Assisted Care Communities Better?
However, many people find it difficult to comprehend how assisted care communities are different from nursing homes. While, nursing homes also provide medical care for the elderly they're more degenerating for the residents' social and mental health as they provide on-the-clock monitoring in isolation.
A nursing home is more like a hospice or hospital that has a more clinical feel to it. In comparison, assisted care communities, provide the same level of care but have a more homely and comforting atmosphere. This is why assisted care communities are better than nursing homes.
Not only are assisted care communities better than nursing homes but in terms of taking appropriate care of the residents, they're also better than the residents' actual homes! This is because at an assisted care community residents can benefit from the following.
An Active Social Life
As we age, we tend to miss out on our social life, which after retirement, can result in complete social isolation. With isolation comes loneliness which spirals into depression and a progression of chronic diseases.
Assisted care communities help people develop a social life that stimulates the joy and purpose of living in the elderly. The community also helps seniors find companionship that's not available at nursing homes.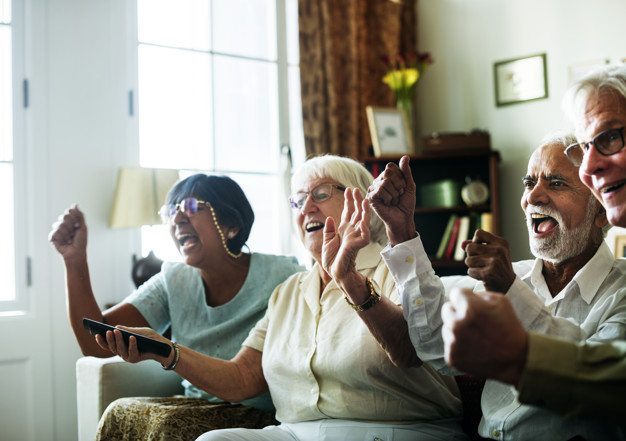 This is extremely important for the physical and mental well-being of the elderly as studies have shown that happier and content older people have a longer lifespan as opposed to those who suffer from depression and social abandonment.
Physical Well-being
Living in an assisted care community also helps promote fitness and provides access to physical activity as the residents are encouraged to indulge themselves in hobbies like gardening, golfing and even exercising. This greatly affects their physical and mental health because the healthier they are, the happier they are!
A Better Quality of Life
Life after retirement is about living for one's self and on one's own terms. In an assisted care community, that can be achieved along with medical and personal support. The residents can also benefit from the community as a learning arena as they're exposed to lifestyles that are different and interesting!
Most importantly, an assisted care community focuses on enabling elderly lives rather than just helping them survive. So get in touch with an assisted living community today! We're Hollywood, CA leading senior living and memory care community that offers quality independent and assisted living solutions for your loved ones!