Are You a Good Candidate for an Independent Living Community?
With the senior population in the US growing every year, we're receiving even more applications from older citizens who want to live in a luxurious senior living community like AvantGarde Senior Living and Memory Care!
And we're more than happy to accommodate almost all of them. However, during the registration process, one thing we've noticed is that most of our now-residents have a lot of trouble deciding whether they'd be happier in our assisted living community in CA or in our independent senior living apartments.
Both have a range of amenities and luxuries to offer. However, that isn't what should prompt you to make a decision. What matters is your health, financial circumstances and ease.
So to help you make this choice, we offer a short checklist to help you decide whether you're a good candidate for our independent senior living community.
Basic Questions You Should Ask
i. Are You Financially Stable?
In comparison, assisted living is pricier than independent living, mainly because it requires the help of an expert medical professional. However, assisted living might be covered by your insurance, Medicaid or even your employee benefits program. So you won't have to spend much at all. Nevertheless, if you don't have insurance or any such financial help and don't require medical assistance; independent living would be a more viable option for you.
ii. Do You Need Constant Surveillance and/or Medical Attention?
Health conditions such as heart disease, cancer, osteoporosis as well as any mental health condition like depression, OCD or bipolar disorder require proper care and attention, something you won't likely get in an independent senior living apartment. In this case, assisted living would be a much better choice, especially if you're following a strict dietary regimen that you won't be able to carry out yourself.
iii. Do You Need a Change of Scenery?
Most independent living communities like ours schedule events and activities so our residents can socialize properly. This can come in handy for people who might need to engage in newer experiences, whether it might be due to depression or because of post-recovery issues.
Focusing on "Independence" with Our Independent Living Communities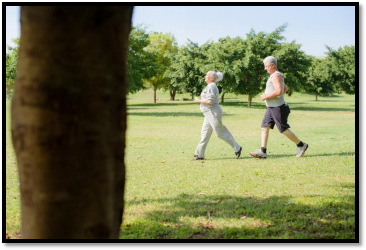 More than any medical concern, one thing that greatly helps residents is the fact that with an independent senior living community, you're able to take the next step on your own terms. Our communities offer every basic amenity and a few luxuries as well, which helps with the experience.
For those who value this independence, such a community helps them greatly in accepting their old age while having a firm grasp on their own health. They get the medical care they need while being able to live their life the way they want. And this freedom and control in turn, helps senior loved ones maintain their health more efficiently!
Are You a Good Candidate?
If so, come to AvantGarde Senior Living and Memory Care in Tarzana, California for a tour!
Check out our independent community yourself and discus with an expert whether you should consider moving!