Helping Your Elderly Loved One Cope with Depression
The depression scare feels real because it is. At the moment, when the present world comes to terms with the issues of mental health and depression, we'd be wrong to rule out our senior loved ones from the equation.
To think that them not going through uber millennial issues invalidates them from being stressed out is criminal. In fact, according to the World Health Organization, seniors are far more at risk of suffering from depression given how their natural aging process can be a contributor. If you as a senior or a senior loved one from among your friends and family is having a depressive episode, you should set about to help them cope with it right away.
The First Step: Identifying Depression
A lot has been said about how depression doesn't "look" a certain way, which is true. You can't just look at a senior loved one and say they're depressed (or aren't) because they look (or don't look) a certain way.
Instead, we suggest you look out for the following signs:
Has your loved one lost interest in all the things that used to pique their interest? Have they, for instance, stopped reading or watching their favorite late-night show?
Has your loved one begun avoiding people? Are they no longer interested in meeting people and do they uncharacteristically prefer isolation now?
Have they lost the motivation to carry out the tiniest daily tasks? Has this demotivation continued for two weeks or more?
Do you feel that they're low on energy levels?
Has there been a change in their appetite? Are they eating more or less these days?
Have they become suddenly restless and/or indecisive?
Have they indulged in self-harming behavior, consciously or unconsciously?
All of the above are red flags that should alert you that your senior needs you to help them cope with depression.
Here's How You Can Help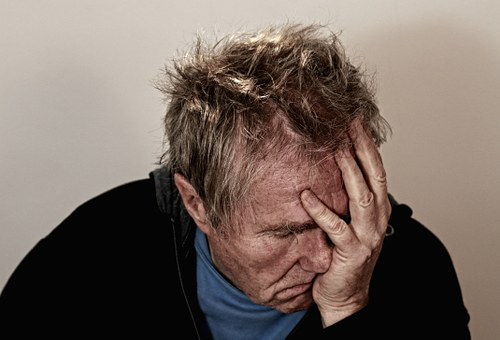 While therapy and anti-depressants help, they might not agree with your loved one's temperament. Instead, you can try the following measures:
Talk to them. Be patient, don't push. Let them speak in their own time.
Try and get them to engage in activities of interest. If your grandmother has lost interest in baking, you can try indulging in it to gently nudge her out of her enclosure.
Encourage them to take a proper diet and sleep regularly, with regular intervals.
Make sure they stay away from cigarettes and alcohol.
Find them a quality senior care community
Finding a Quality Senior Care Community
A senior care community like AvantGarde Senior Living and Memory Care encourages socializing and creating a well-knit community of seniors from Van Nuys and beyond in California. To ensure your senior is coping with depression as best as they can, get in touch with us today. Our various amenities, services, and professional care will ensure that your loved one is getting the care that they deserve.