Binge-Worthy Television Programs for Seniors
As important as physical activities and social interactions are for your elder loved ones, it's also vital that they get some 'me time,' where they can reflect on their thoughts, play a game on their cell phone, or perhaps watch some TV.
TV shows are a great source of entertainment for elderly people—and also one of the most popular. Due to the availability of various cable channels and streaming platforms, there's more variety on television than ever before.
Let's check out a few interesting TV shows that your loved one can watch to pass their time. For your ease, we've divided them into three categories: quiz shows and trivia, reality shows, and comedy. Let's dig in!
Quiz Shows and Trivia
Quiz and trivia shows provide an excellent opportunity for your elderly loved ones to remain engaged and stimulated while getting their daily dose of entertainment. Programs like Who Wants to Be a Millionaire, Jeopardy, and Deal Or No Deal can keep them busy for hours on end.
If they're into music, perhaps try Beat Shazam—a music show that has contestants trying to name a tune before the popular app does. These shows don't have a plot or story to follow per se; they can be left, skipped, and continued as per their liking.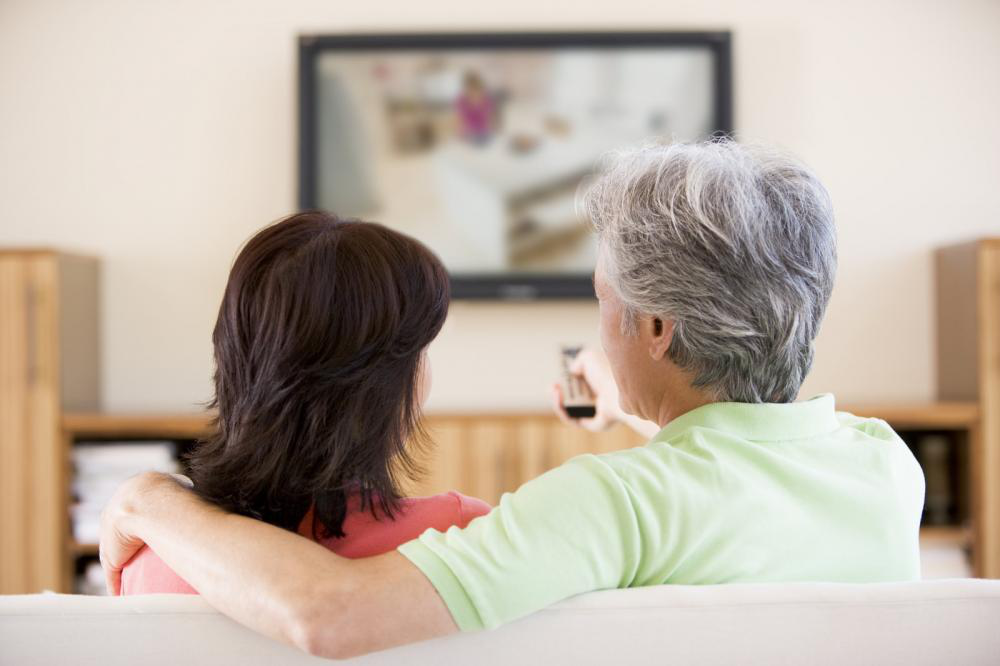 Reality Shows
Reality shows also make a great choice for senior people to immerse themselves in the world of entertainment, enabling them to live vicariously in a variety of contexts. An extensive range of reality shows is available for them to binge watch, depending on their taste. Some popular ones include America's Got Talent, Antiques Roadshow, and Big Brother.
Elderly people who love cooking will love binge watching Hell's Kitchen and MasterChef. On the other hand, the ones who love dance and music can go for Dancing With the Stars. In addition to that, if your elderly loved one has spent their life as a businessperson or an investor, they'll enjoy watching Shark Tank.
Comedy
Comedy is a genre that can be extremely beneficial for your loved one's mental health. The adage about laughter being the best medicine is quite true; in fact, it's backed by studies. Laughter can literally change the physiology of your elderly loved one. It can even help in controlling blood pressure and improve their cardiovascular health.
Some of the best comedy shows which elderly people may appreciate include The Golden Girls, Grace and Frankie, and Hot in Cleveland. If they have a police background, Brooklyn Nine-Nine is a must-watch show. The Office can be a great choice to relive their office days.
Looking for a Personalized Care Providing Community?
If you're looking for a reliable senior living community in Beverly Hills, CA for your elderly loved one, contact AGS Living.
We're an assisted living community in Beverly Hills, CA who offers customized care to elderly people and highly emphasizes on providing personalized solutions.
For more information, you may give us a call at (818) 881-0055 or visit our website.