Understanding the Different Forms of Senior Living Communities
The Population Reference Bureau reports that the number of people aged 65 years and above will double by 2060. This group of people will rise from fifteen percent to twenty four percent. This population trend is the result of several factors like improvement in health facilities which is why longevity has increased. However, we have to take into consideration that it's up to us to make sure the quality of life for our loved ones is also optimal.
Why senior living facility?
Senior living facilities are more than just an institution. They become established communities for many of its residents. Senior loved ones are able to share their experiences and enjoy the company of likeminded individuals.
There are multiple care options available for your loved ones at Avant Garde Senior living and Memory care which you can choose from to suit your needs.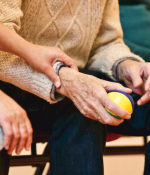 Assisted Living
According to the individual needs of your loved one, this amenity makes sure individual and customized care plans are made for them. With this kind of facility, our community members experience the right balance of independent living and services such as housekeeping and transportation provided to them.
For loved ones who don't need extensive medical care and attention but can benefit from the communal sense of living with other senior loved ones, it is ideal. Their nutrition is supervised and there are plenty of intellectual stimulation from various activities throughout the day. Your loved ones can stay occupied and fulfilled.
Independent living
With this amenity, we understand that some elderly value their freedom, but may require some assistance with daily tasks. We provide chef prepared meals, housekeeping, social calendar, transportation to and from appointments and errands. The senior living apartments are both comfortable and luxurious and have alarms in case of emergencies.
Memory Care
Our compassionate caregivers are trained to ensure your loved ones who're experiencing the reality of living with dementia and memory loss. We make sure our community members are understood well. Our caregivers take ample time to make sure they cater to each individual's need. We also extend our support to family members of our residents because the challenges of memory loss can impact the family as a whole.
Our aim is to make sure we strengthen the bond between families and their senior loved ones. Our retirement community in Encino, California stands out because of its continued strives toward excellence.
We value our senior community members and make sure our services enhance the comfort and quality of their lives. You can take a virtual tour of our fine communities and schedule a tour.