Specialist Assisted Living Communities: The Subtleties
When it comes to specialist assisted living communities, people often talk about medical and emotional support for the elderly. However, there's much more to assisted living communities than meets the eye.
In fact, here are some of the lesser-known and talked about facts of assisted living communities.
There are Different Levels of Care Options
Unlike nursing homes that are regulated by the federal government, assisted living communities are regulated by the state they operate in. Due to the lack of a unified regulatory system, assisted living and the care provided can vary from one state to another. This can be confusing for many people because it implies that not all assisted living communities are equal.
Some are cost-effective but provide lesser care options while others provide quality care and offer a more residential approach. However, it's important to know if the assisted living community is licensed by the state or not.
The most popular level care options are assisted living and memory care. Memory care is a more intense level of assisted living, provided to people who're facing memory loss.
Every Community is Different
Since care levels vary in different communities that structure and environment vary too. While some communities have a more clinical and formal surrounding, there are many communities that aspire to provide a more homely and warm ambiance to their residents.
The size and plan of apartments in different communities vary as well. While some communities may have a uniform and standard floor plan, the best communities provide a multitude of floor plans that can accommodate different budgets and needs, such as apartments that come with attached bath and walk-in closets.
Assisted Living Communities are Not Nursing Home
There's a common misconception about assisted living communities. They're usually mistaken for nursing homes. However, the type of care provided in assisted living communities differs greatly from that of a nursing home. Where a nursing home is a hospice for the elderly, assisted living communities are a lifestyle.
Assisted living communities help older people live life the way it's supposed to be lived. The care provided in these communities is not clinical; rather, it's friendly and warm, which helps rejuvenate the soul and refresh the minds of your loved ones.
Assisted living communities also promote self-care in your loved ones and provide an environment that stimulates social interaction and cognitive learning.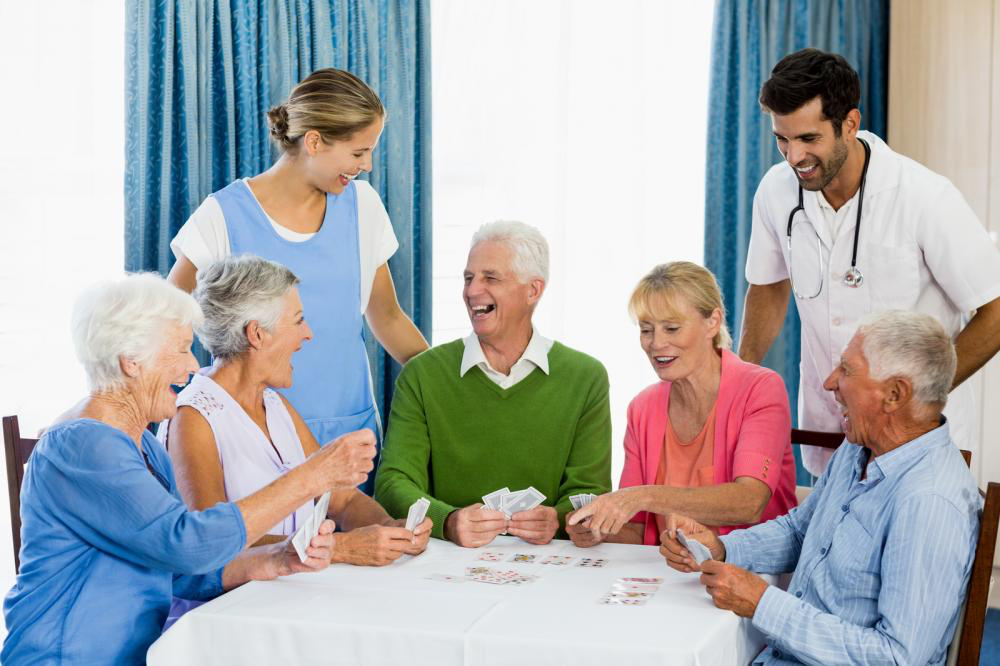 Our assisted living community in Hollywood, CA is a licensed and quality senior living and memory care community is a prime example of a leading assisted and independent living community. To find out more, contact us today!