Important Safety Tips for Keeping Seniors Safe during summer
Summer 2019 is set to be hot and sizzling in the Southwest!
With temperatures reaching upwards of 111°F, you can expect a wave of cooking-eggs-on-the-pavement memes to surface online and to take regular trips to the ice cream store.
However, while that's all fine and a dandy for young people, this kind of weather isn't as enjoyable for the older adults out there.
According to the CDC, people over the age of 65 are more susceptible to heat-related health problems. A lot of this has to do with the fact that their bodies aren't able to adjust to sudden highs and lows in temperature. They may also have a chronic condition that changes their body's reaction to heat. In addition, they might be taking medicines that affect their body's ability to sweat.
In short, when it comes to the hot summers, the elderly need a lot more than just a dip in the pool to cool off.
If you have a senior loved one (or are a senior person) who's susceptible to heat-related health issues, here are some tactics we employ at AvantGarde Senior Living for our residents.
Staying Cool during the summer
While a no-brainer, drinking water is something more than a few people skip, opting instead for soda and coffee to quench their thirst. However, keep in mind that coffee and tea work as diuretics for your kidneys, and can be bladder irritants as well. So not a good choice! Instead, keep a bottle of water with you at all times and drink at intervals.
It might seem strange to layer your clothing during the hot summer. But if you're out and about all day or coming in and out of hot and cold rooms, layering with some lightweight clothing made with cotton will not only allow you to breathe easy outside, but it'll also give you the warmth you'll need in places where the air conditioning might have been cranked up.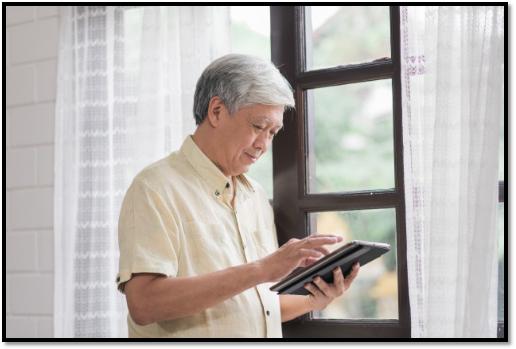 Sunburns, overheating, dehydration—there's plenty that can happen if you stay out for too long. Stay inside and try to find shade wherever you may be. But if you must go out, be sure to ask a dermatologist for a good sunscreen, wear a hat that has a wide brim, as well as sunglasses.
Adjust Your Diet
Love to cook? You might change your mind once you step into a hot kitchen with an even hotter stove. Rather than spending your time cooking in front of a hot pan, opt for cold meals instead. Salads, sandwiches, smoothies; there's so much you can experiment with. Although, if you were to live at AvantGarde Senior Living, you wouldn't really face that problem since we offer chef-cooked meals, any time.
In Conclusion
There's really no reason why you can't enjoy the summer as an older adult!
Just take the right steps toward protecting yourself and get help when needed. If your health doesn't allow you to move around so easily, come to AvantGarde Senior Living in Beverly Hills, CA. We offer independent living options so you can have your freedom along with premium health care.
Contact us today to learn more!