3 Signs Your Loved One Needs Assisted Living Care
Having your loved one move to an unknown assisted living facility can seem daunting, but it's often absolutely necessary for their health and quality of life.
Uncertain about going ahead with this? Here's when you know assisted living is required.  
Difficulty with Basic Chores
Living independently means that you need to do certain essential tasks on your own. This can include meal preparation, laundry, keeping the house tidy, and making monthly payments on time. As one ages, however, performing these tasks can become difficult to the point that doing them causes significant distress and inconvenience.
If your loved one is having trouble accomplishing the seemingly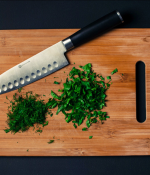 trivial and basic tasks they could once easily do, then it's a sign that they need help. Continuing to live like this can actually put their health at risk, causing physical as well as mental exhaustion.
When things start getting difficult, a common practice adopted by senior citizens is simply neglecting the necessary tasks altogether. You may be shocked to find their kitchen filled with dirty dishes and a stack of unopened bills lying on the table when you visit. In cases like these, assisted living facilities can help them tremendously.
Recurring Injuries
According to the U.S. Centers for Disease Control and Prevention, 1 in 4 senior citizens over the age of 65 suffer an injury related to falls each year. These can have severe consequences, causing fractures and muscle injuries that can take a long time to heal. In addition to being painful, these also cause hindrance in their daily activities, barring them from performing certain chores and activities.
Even minor injuries can be harmful if they occur repeatedly. Frequent falls and injuries is an indication of close supervision and help being needed for your loved one. In an assisted living facility, their health can be easily monitored and they'll have a caretaker helping them with day-to-day activities to prevent falls.
Significant Weight Loss
Did your loved one look noticeably thin and fragile the last time you saw them? It's highly likely that they haven't been having the proper intake of nutrients, which has caused them to drastically lose weight.
We know how important it is to eat right, especially as you age. If your loved one is having a hard time cooking or shopping for groceries, then it's time they receive assistance.
Alternately, their weight loss may be due to a loss of appetite, which means that they're probably neglecting eating a healthy amount. Either way, it's a sign that they need expert nutritionists by their side to carefully plan and prepare their meals.
AvantGarde Senior Living & Memory Care is an assisted living facility in Encino that provides senior care to older residents.
Call them us (818) 881-0055 to learn more about our services!